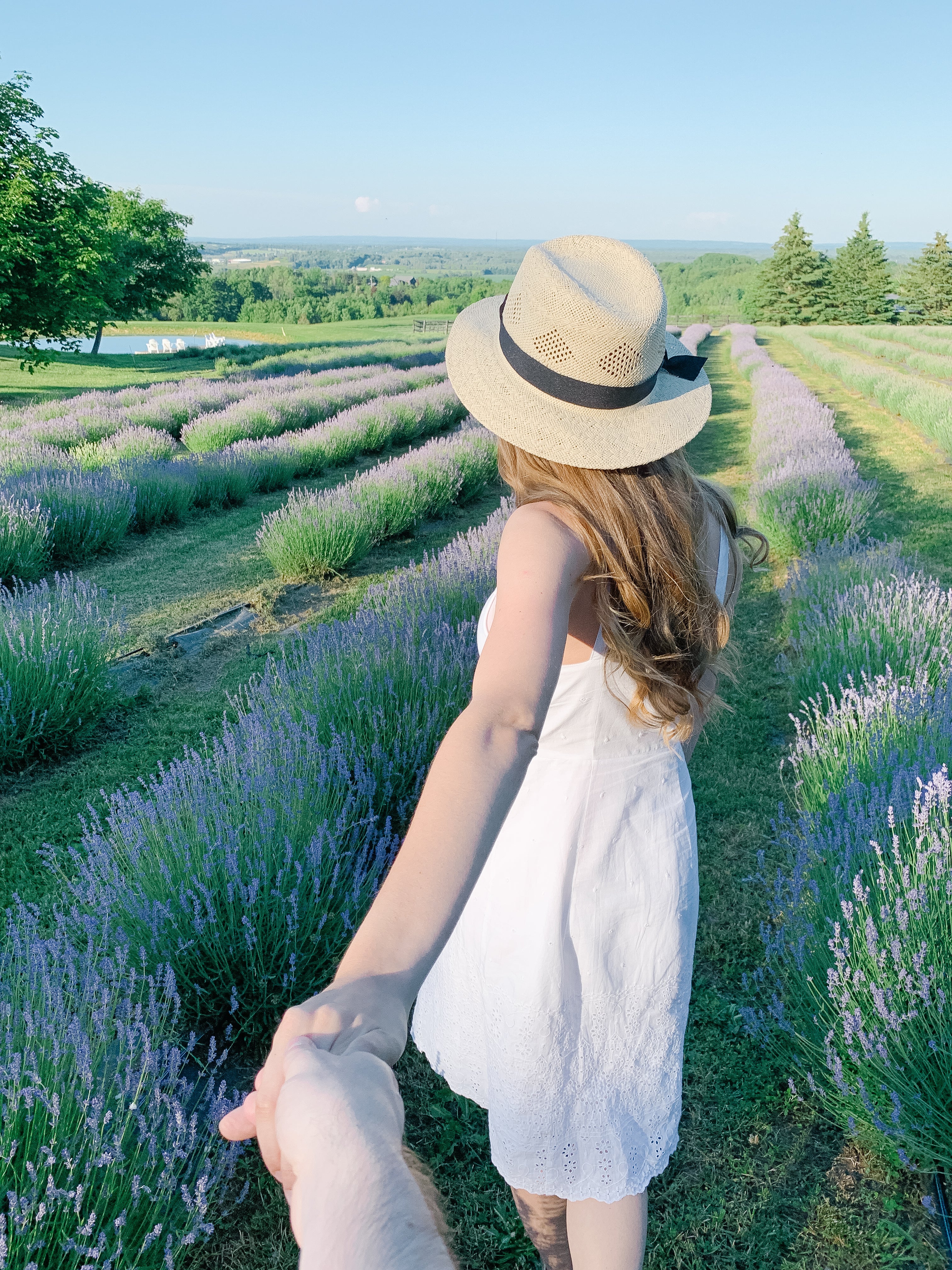 Tickets
We look forward to seeing you in our fields this summer!
We will be open the remaining summer weekends until Labour Day (Friday, Saturday and Sunday ONLY). Your ticket gives you access to the fields; please stay as long as you'd like (no entry past 3:45pm).
Tickets will be non-refundable and non-transferable. In the event of severe, inclement weather that may cause us to close the farm, we will re-issue tickets to another day. In the event of farm closure, we will post news to our social media sites. Please keep an eye out and contact us to make arrangements if that is the case. 

Pets are welcome as long as they are leashed and cleaned up after. 
All strollers, wagons and mobility devices are welcome. Please keep in mind that this is a working farm, so passengers in these devices may be in for a bumpy ride. 

We do not allow "pick your own lavender" so please leave your trimmers at home ☺

Please note that we have beehives on our property, and they love lavender. They will be busy pollinating and minding their business, but we ask guests to bring their medication if they are allergic. Getting too close to the plants can cause the bees to sting. Please do not step over lavender plants or rows as there can be bees hiding amongst the flowers you may not see at first.

What to do at our farm:

We are located on 50 beautiful acres of rolling hills nestled on the Niagara Escarpment. Your ticket includes parking and entry to our property, where you can stay as long as you'd like during your ticket window on the day for which your ticket was purchased. The gates will close at 3:45pm. 

Many guests like to pack a small picnic and find a spot in the shade, to sit back, relax, and take in the gorgeous views and scent of lavender. As this is also our home, we ask that you "pack out what you pack in" and do not leave any garbage onsite. 

We also have cut walking trails which include a 2.5KM loop- you're welcome to walk/hike these trails on your visit. 

We do not have food service onsite, however there are MANY wonderful restaurants located in the village of Creemore, just a 5 minute drive from our farm. 
TICKET PRICES
Adults $15
Children under 12 are free
No products in this collection